Friday Four Pack
Posted by Andy Soukup on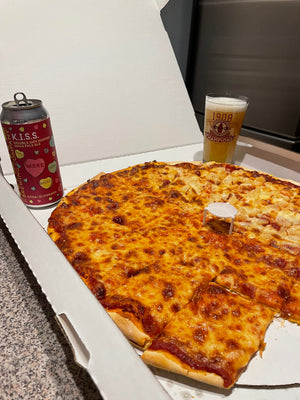 As we head into SuperBowl weekend and National Hangover Day, we're back to help you with your beer selection for the big game. This week, we have a nice variety, including an incredible Belgian Farmhouse Ale, a big ole' barrel aged stout, a tribute to a wrestling great, and the perfect beer for your Valentine. So let's get into it! Goose Island- Halia (7.5% ABV Saison) Regular readers of this post know I spend a disproportionate amount of time discussing barrel aged stout and hazy double IPA. Halia, meaning "remembrance of a loved one", in Hawaiian, is very nice change...
Posted by Andy Soukup on
The last full week of January inevitably brings cold polar air down through Canada and into Chicago air space. While I haven't heard anyone calling this a "Polar Vortex", it just cold enough to be an excuse for missing your budget in January. Just kidding. No excuses, play like a champion and maybe sell 3 Votators the last day of the month to hit your number. Here's to hoping, right? With the Royal Rumble and two conference championships this weekend, as well as the PBA Players Championship, it's a big weekend in sports, so we're back with four big beers...
Posted by Andy Soukup on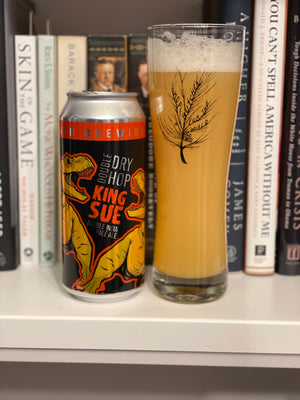 With week two of 2022 almost in the books, we're back today with another Friday Four Pack. As we put the holidays behind us and settle into our groove, here are four beers we're looking forward to this weekend. Toppling Goliath- DDH King Sue (7.8% DDH Double IPA) Behold- the king of kings. King Sue was the first DIPA that I had one and then two and then four. The first time I had the DDH version, I was celebrating a negative COVID test as Brady slayed Rodgers in the NFC championship game.The nose on this guy explodes from the...
Posted by Andy Soukup on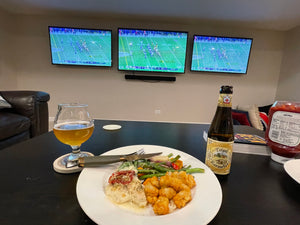 We're back this week with the first Friday Four Pack of 2022. The year is off to a fast start, and while we originally planned to be tasting through barrels at Revolution for the upcoming VSOR release, these are crazy times and we're grateful to be healthy and warm to start the year. Speaking of warm, we have four beers to share with you today that will help us brave the cold as we head into the weekend. Hidden Hand- Seer of Visions (9% Triple IPA) Seer of Visions is our first "wow" beer of 2022. Patrick with Citra, Mosaic,...
Posted by Andy Soukup on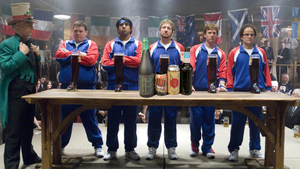 As we wrap up the year, we think back on the beers that made the biggest dent on us in 2021. They may not have necessarily been the "best" or the truest to style, but they stuck with us.
They are VSOJ, BCBS Proprietors 2021, Well Well Well, and BA Cuppa Neat RVW. Check out our full breakdown in today's post!
---